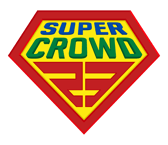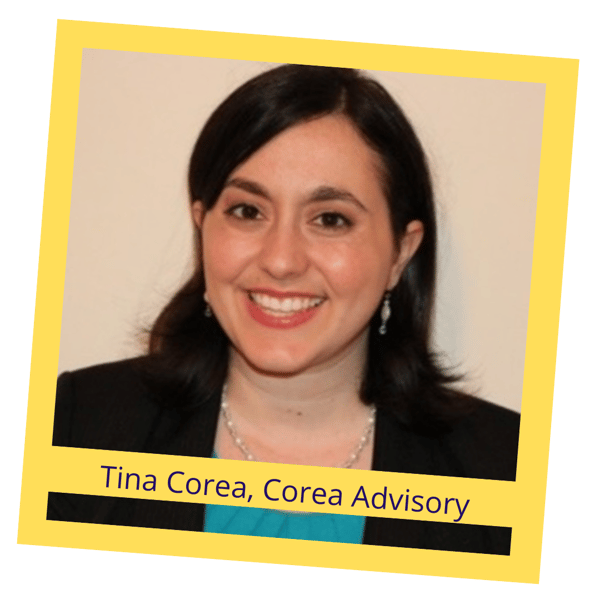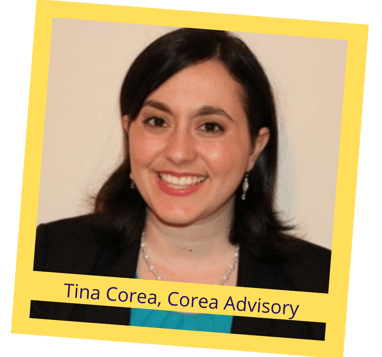 Corea Advisory LLC focuses on community investment and social impact strategies. Tina Corea brings more than fifteen years of professional experience across public, private and nonprofit employers to this work. Most recently, Tina held the role of Senior Vice President of Social Finance at Citi, where she worked for approximately nine years. At Citi, Tina developed and managed a portfolio of national partnerships that sought to promote racial equity and financial inclusion through access to affordable banking/savings solutions.
Prior to Citi, Tina served in roles within municipal government and nonprofits. At the City of Newark, NJ's primary economic development organization, she was Vice President for Strategy, Policy and Administration and sought to catalyze economic growth through asset building and community development initiatives. Earlier in her career, Tina was a Fellow for the New York City (NYC) Department of Homeless Services and she assisted two U.S. Senate offices as well as the Center for Economic Opportunity in the NYC Mayor's Office.
Tina holds a J.D. from Rutgers Law School, M.P.A. from Columbia University and B.A. from Boston College. She has been an Adjunct Assistant Professor at New York University, a member of the Asset Funders Network steering committee, advisory board representative for Robin Hood Foundation and a board member for a statewide microlending institution.
Managing Member, Corea Advisory LLC