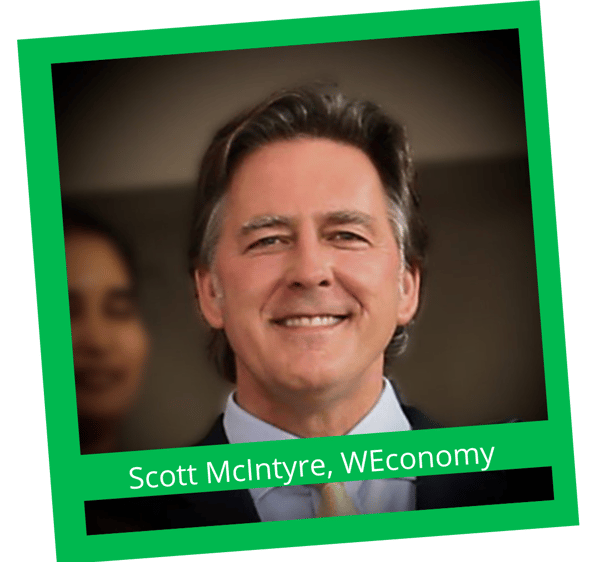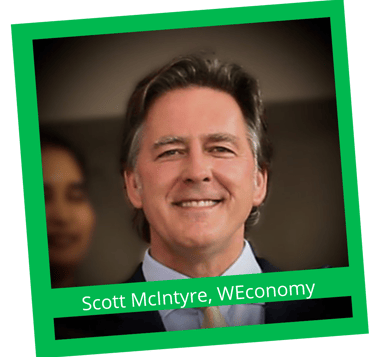 Scott is a lifelong entrepreneur and global thought leader in Alternative Finance and Economic Development, and since the early 90's has pioneered numerous innovations shifting paradigms with novel applications of EdTech, FinTech and AgTech. Scott's work at WEconomy.US focuses on driving prosperity for communities in crisis.
Serving as Chief Development Officer at Renaissance Park Corporation, Scott helps accelerate the reach and pace of regional innovation through venture, workforce and community development. Scott's mission is to raise equitability and quality of life using communication, education and training to drive product development, business incubation and capital formation for area residents.
As CEO of Root Origins Scott helped advance the regenerative agriculture movement in the US and Latin America since 2016, and he previously served as an Interim CEO at Groupo Venture Capital, a Chilean investment bank. Scott managed the State of Ohio's Edison Technology Incubation program and served as a Director at the University of Toledo where he envisioned and built the school's first Office of Student Entrepreneurship. While a member of the CalTech/MIT Enterprise Forum, Scott saw how the Internet would change everything, leading to his co-founding the company IPO'd as eCollege, the first and longest-running online education platform in the world. Prior to the digital revolution, Scott was a Princeton Consultant and led the firm's Medical Device practice.
As a volunteer, Scott frequently advises governments and global business leaders, most recently being selected by the U.S. State Department to address finance Ministers of the European Union in Vienna. Scott leads two significant non-profits, the National Commonwealth Group, currently launching their Sustainable Communities Framework, and the Crowdfunding Professional Association, now in his 6th term as Chairman. Scott concurs with his personality type being identified an Assertive Protagonist (ENFJ-A).
Scott is an avid audiophile, still plays competitive tennis, and seeks time outdoors with his wife and two children. Details of Scott's work history, achievements and recommendations can be viewed on his Linkedin profile.
Sustainable Communities Framework