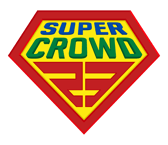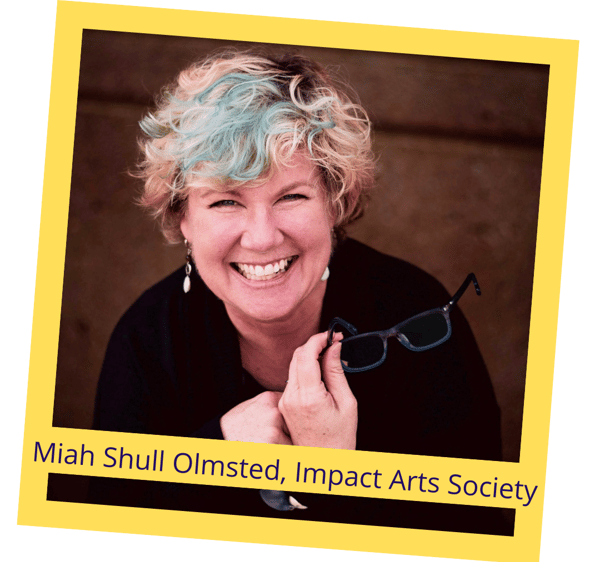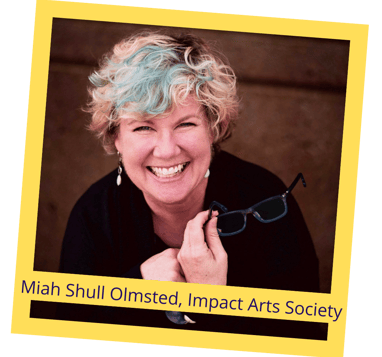 Miah Shull Olmsted, BFA UBC, combines 40 years of community-engaged creative research in Visual Arts, Art History, and Visual Culture. Her work is nature-based, including 5700 hours spent underwater, and builds on decades of land and water-based environmental education experience. She brings climate justice advocacy and lived experience into the corporate arena. As a 6x successful social purpose entrepreneur, she uses the art of data-informed storytelling to weave relationship-focused partnerships together.
Miah is fiercely mutualistic, working across geographies, traditions, and cultural norms with and for the communities she serves. Her praxis breaks down siloes separating technical, artistic, and research-based non-profit and for-profit change-making.
Miah believes in Business for Good. She serves on the Advisory Council or the Board of Directors for multiple US and Canadian women-owned companies bringing net-zero creative solutions to market. She is an impact amplifying pre-seed Angel investor who uses regenerative financing practices to focus on solving the world's "to-do list" in systemic level collaborations. Her commitments advance gender parity at all levels of the organization, hasten the implementation of UNDRIP, and exceed the recommendations of the UN Convention on the Rights of Nature, Women, and the Child.
She is a Founding Director on the Board of the Canadian West Coast Climate Action Network, a community liaison with the University of British Columbia student-run Climate Hub, and a member of the JEDI (Justice, Equity, Diversity, and Inclusion) Council of the youth-led Be The Change Earth Alliance. She is a founding member of two multi-stakeholder cooperatives: Zebras Unite Co-op (global) and the Impact Arts Society (based in BC, Canada, where she also serves as the Executive Director). She is a founding fellow of the Turtle Island Creative Impact Coalition, a gathering of digitally empowered creatives committed to preserving the land-based stories and traditional knowledge of the elders by connecting them with digitally-empowered youth throughout Turtle Island. She is a 2022 nRhythm Fellow and an Ambassador for the OpEd Project. She is an Activator in both Canada and Australia/New Zealand with Coralus (formerly SHEEO) and a Financial Feminist Champion with The51Fund in Canada.
Executive Director, Impact Arts Society