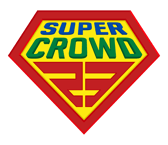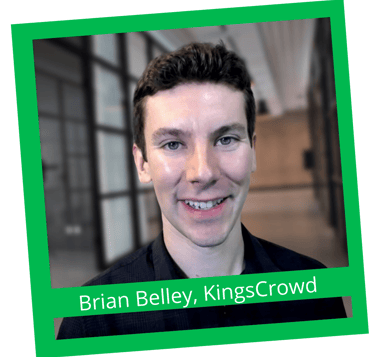 Brian Belley is the former Founder of Crowdwise, a provider of educational resources and startup investor tools, acquired by KingsCrowd in 2021. He now serves as the Vice President of Product at KingsCrowd and continues to be an active angel investor in over 200 startups.

Brian holds a dual M.S. degree in Aerospace and Mechanical Engineering from the University of Southern California. After working as an engineering lead and manager at a Fortune 500 company for 10 years, Brian left the defense and aerospace industry to embark as an entrepreneur and founded Crowdwise in 2019.

He serves on the Board of Directors for the Crowdfunding Professional Association (CfPA) and also on the Board of Directors for ingenuityNE (NE FIRST), whose mission is to support and inspire the next generation of innovators in STEM fields. Brian is an advisor to various startups spanning numerous industries.
KingsCrowd helps investors navigate the startup investing market and make informed, data-driven investment decisions. KingsCrowd's proprietary startup rating algorithm analyzes more than 300 data points on every startup to provide trusted insights, analytics, and ratings. By providing institutional-grade data and analysis that all stakeholders can trust, KingsCrowd enables anyone to "invest like a venture capitalist."

KingsCrowd ensures that investors never miss out on promising private market investments while eliminating hours of work spent searching for and vetting deals.