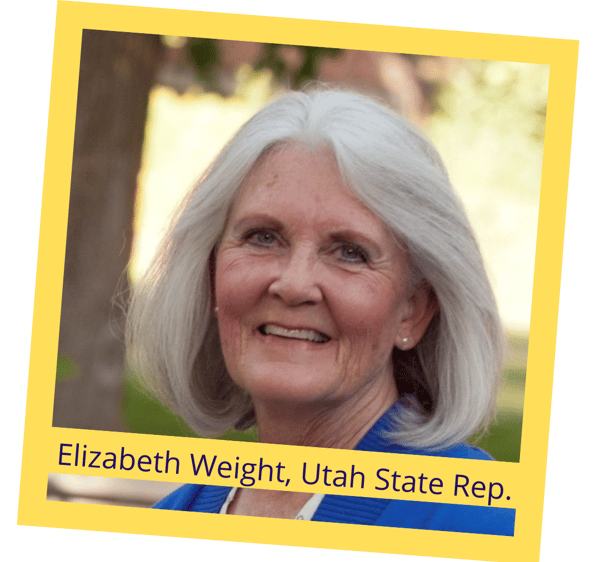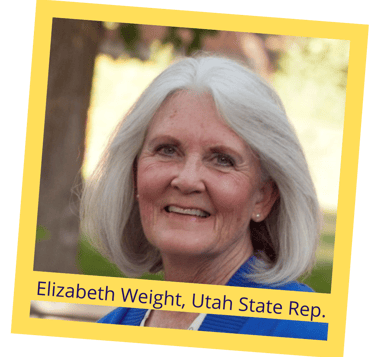 Representative Elizabeth Weight
Liz was elected to the Utah Legislature in 2016 after retiring from a high school teaching career. Her involvement in the American Federation of Teachers union had raised her interest in how state lawmakers influenced educators' work and her students' families. She currently serves committee positions on Education, Political Subdivisions, Natural Resources, Economic Development, Arts, and Labor. Continuing her role as an educator, Liz is involved in the Utah Civic Learning Collaborative, a member of the tour guide team at the Utah Capitol Building, and is the Education Subcommittee Chair of the Utah State Flag Task Force.
Liz is a sixth-generation Utahn. She has one son, Joseph, who is a business manager in Logan, Utah.
Utah State Representative